Google My Business
Offering

Anyone searching for your company name online will immediately see a prominent display of your business information

Google My Business ensures that anyone searching for your company name online will immediately see a prominent display of your business information, that stands on the right hand side, apart from the general search results. It shows all key information about the business, as well as your location on google maps and very importantly, customer reviews. You also get to start building visibility on Google Maps and Google Search in your local community.

Once people become aware of your brand, or are considering buying or selling, before they even contact your company, they will in all probability go onto a search engine and type in your company name. What will they find? Will your company information be prominently visible for ease of use? Can people immediately see reviews of your company that put their minds at ease? Google My Business is a display that gives your key company information and reviews to someone searching for that info. It's a simple way to make sure you are giving them your most vital information when they need it most.

We create and populate your Google My Business account, and can optionally, guide your reviews campaigns and monitor monthly.
Can you have a listing without an physical address?

Listings on Google My Business can only be created for businesses that either have a physical location that customers can visit, or that travel to visit customers where they are. In order to qualify for a Google My Business listing, a business must make in-person contact with customers during its stated hours. If you are a local business serving a local (within 20 mile) service area, then you can elect to use your home address and hide the address from maps. From here you can also set the service area - anything over 20mi-30mi is not accepted with this option.

Can you delete your Google My Business Page

You can't remove a location on Google Maps. You can mark it as permanently closed on Google to keep your customers up to date.
Examples of the ads: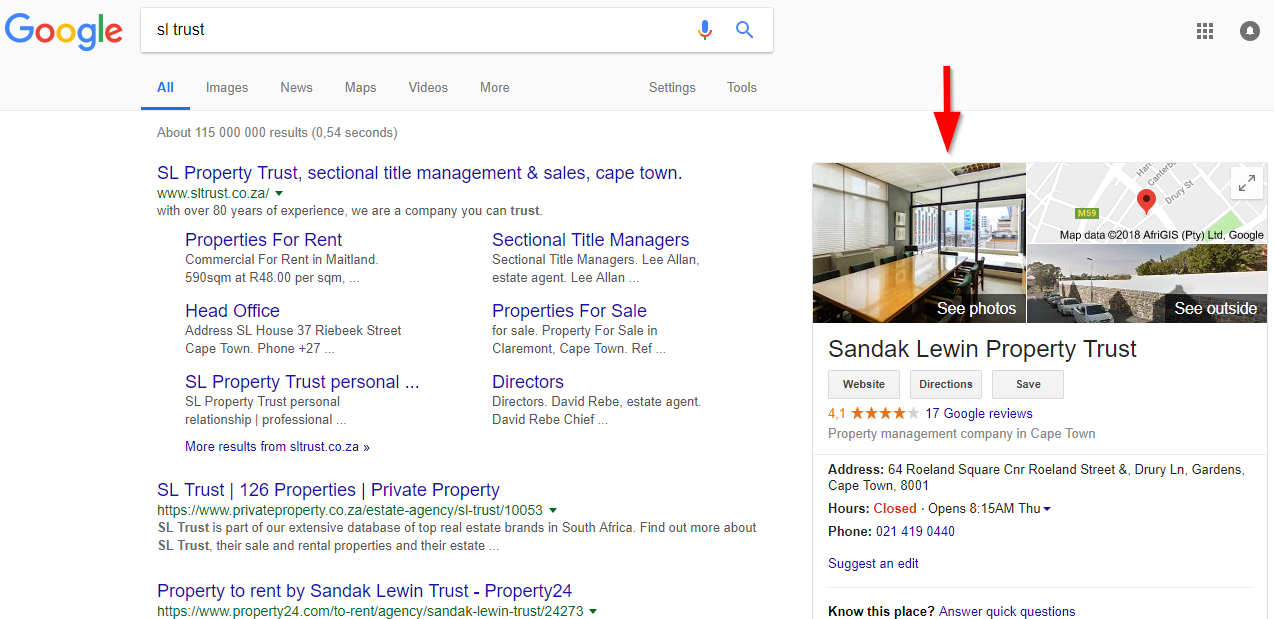 What does it cost?
Once-Off Setup: R2 000 + VAT
Includes creation of page and content (text, photos etc), page optimisation, page verification with Google, and setup of initial artwork for posts. If a page already exists this includes claiming the page for your business and updating the content instead of page creation.
Optional
Updates when needed by client: at web-box additional work rate of R700 + VAT per hour
Campaigns to get reviews: R740 + VAT per month. There is a minimum contract period of 6 months
Your account will be managed by a Google My Business certified professional.