Business

Email
It is important to have your email addresses off your domain as it shows professional credibility, as opposed to using a free hotmail or gmail account which can result in questions and alarm bells.
You also need to have a professional email service provider who will ensure your email is always up and also secure.
We understand how important it is that your emails are always working and also how frustrating it can be to try and fix your emails or set up a new account. To address this we will remote connect to your computer or phone using Anydesk. On your computer we can make the changes while you look on, while on your phone we can see the screen and guide you step by step.
All our email is accessible via your computer, phone or a web interface.
Tied to our strong focus on value our mailboxes are much larger than you will find anywhere else at equivalent pricing - please look around and compare.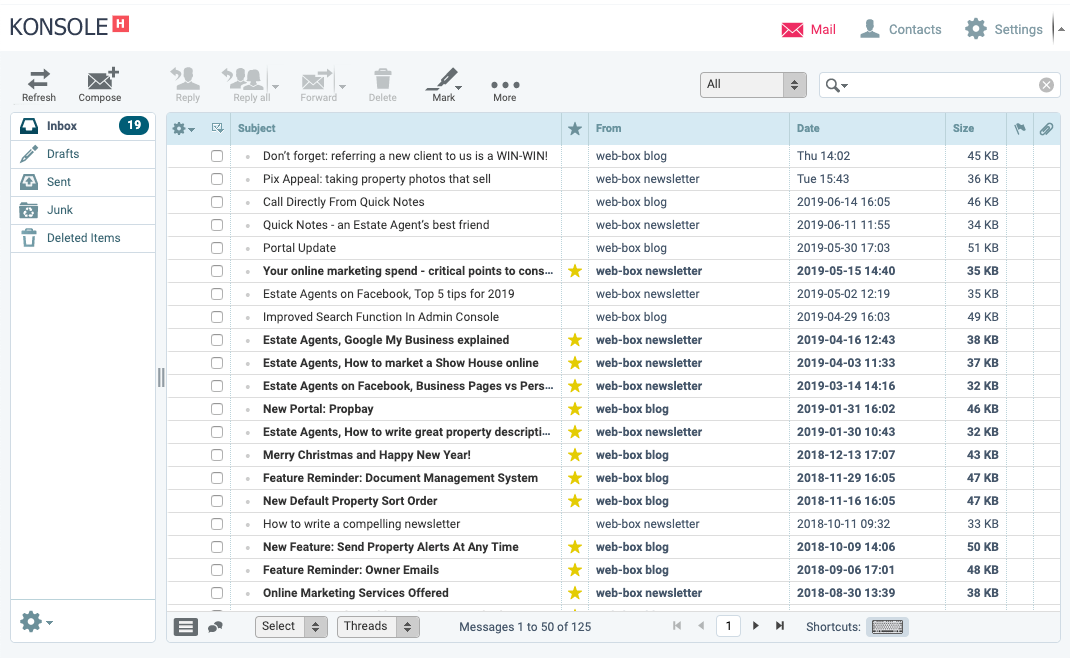 Advanced webmail interface
250MB mailbox
No email bandwidth limit
Anti spam and anti virus
2G mailbox
No email bandwidth limit
Anti spam and anti virus
25G mailbox
No email bandwidth limit
Anti spam and anti virus